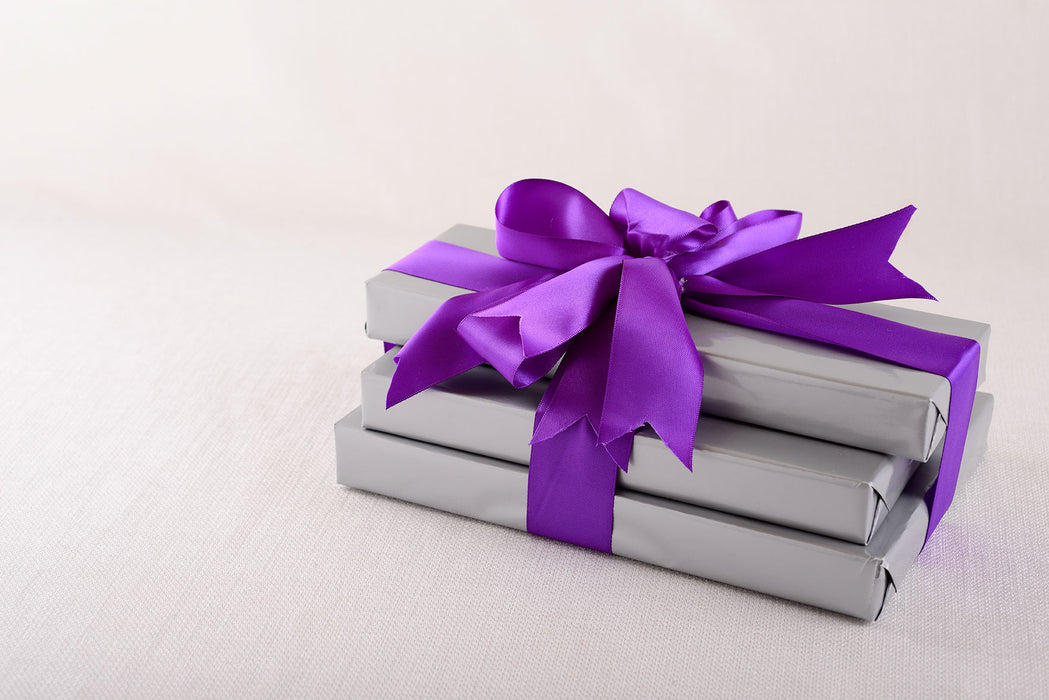 Gift Tower #1
Original price
$44.95
-
Original price
$44.95
A beautiful tower of wrapped chocolates which includes:
Variety - 8 oz. Box - A delicious assortment of milk chocolate with soft and chewy centers. Almond Butter Crunch, Milk & Dark Vanilla Caramels, Chocolate Caramels, Vanilla and Cherry Nougat, Molasses Chips, Coconut Bons, Crumbles, Maple Nut Fudgies, Peanut and Cashew Clusters, Peanut Butter Melt-Aways and an assortment of Creams.
Pecan Delight - 12 Piece Box - Crunchy pecans held captive in vanilla caramel then smothered in milk chocolate.  The ultimate delight for pecan lovers!
Peanut Butter Melt-Away - 8 oz. Box - The Peanut Butter Melt-Aways are our best sellers!  Creamy peanut butter covered in milk chocolate.