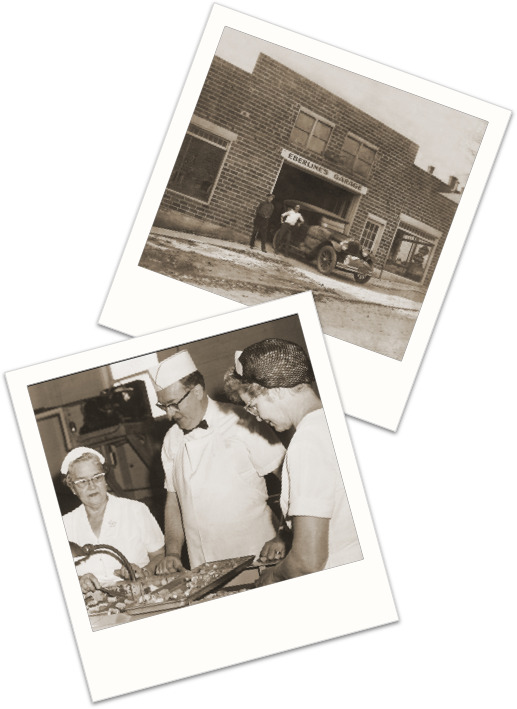 Our Story
The Dan Smith Candy Company began as an ice cream company in 1946 on the porch of Dan Smith's home in Brookville, PA.  Seven years later, encouraged by the success of his ice cream business, Dan decided to expand into making candy.  One of the first candies created?  The coconut and peanut clusters that we still make today.
In 1984, Dan passed the business on to the next generation of his family.  Under the family's ownership, the factory and the factory store in Brookville continued to flourish.  Stores were also opened in Clarion and Ridgway, PA, offering our quality chocolates and unique gift ideas.
After enjoying 60 years of success as a family owned business, the company was purchased by Joe and Amy Scarnati in 2015. Shortly after acquiring the company, Joe and Amy opened a store in DuBois.  The Scarnatis feel very fortunate to have maintained the same knowledgeable staff (with a few terrific additions) and are carrying on the traditions and recipes that our customers have come to love and expect from The Dan Smith Candy Company.
We are very proud to announce that our newest location at 799 Philadelphia Street, Indiana, PA is now open. We are very excited about being part of the Indiana community and this new store!
Stop in and visit us at one of our five locations.